History
The United Kingdom of Great Britain came into being on 1 May 1707, fusing the long-standing institutions of the various British nations to a single purpose. This newly united nation made strong gains in the War of the Spanish Succession, winning control of Gibraltar from the Spanish as well as French recognition of British claims in North America.
Territories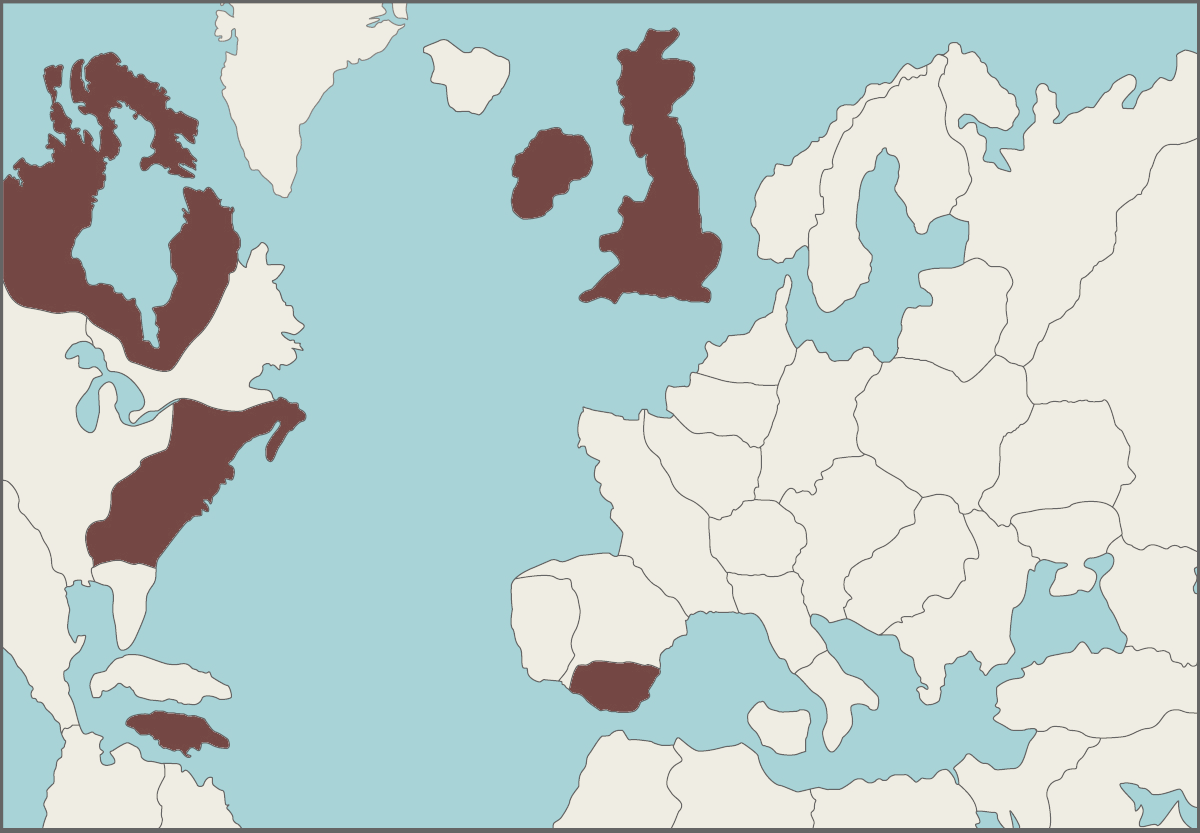 United Kingdom, British Colonies, Ireland, Jamaica, Gibraltar, Rupert's Land
Strategy
Playing as the United Kingdom, you will start with the strongest navy of any player, but your territories are scattered, and your army is small. If you allow your position as the dominant naval power become threatened, you may have difficulties defending the far reaches of your empire. Can your leadership enhance the power of the British armies until they are as dominant as your fleets?